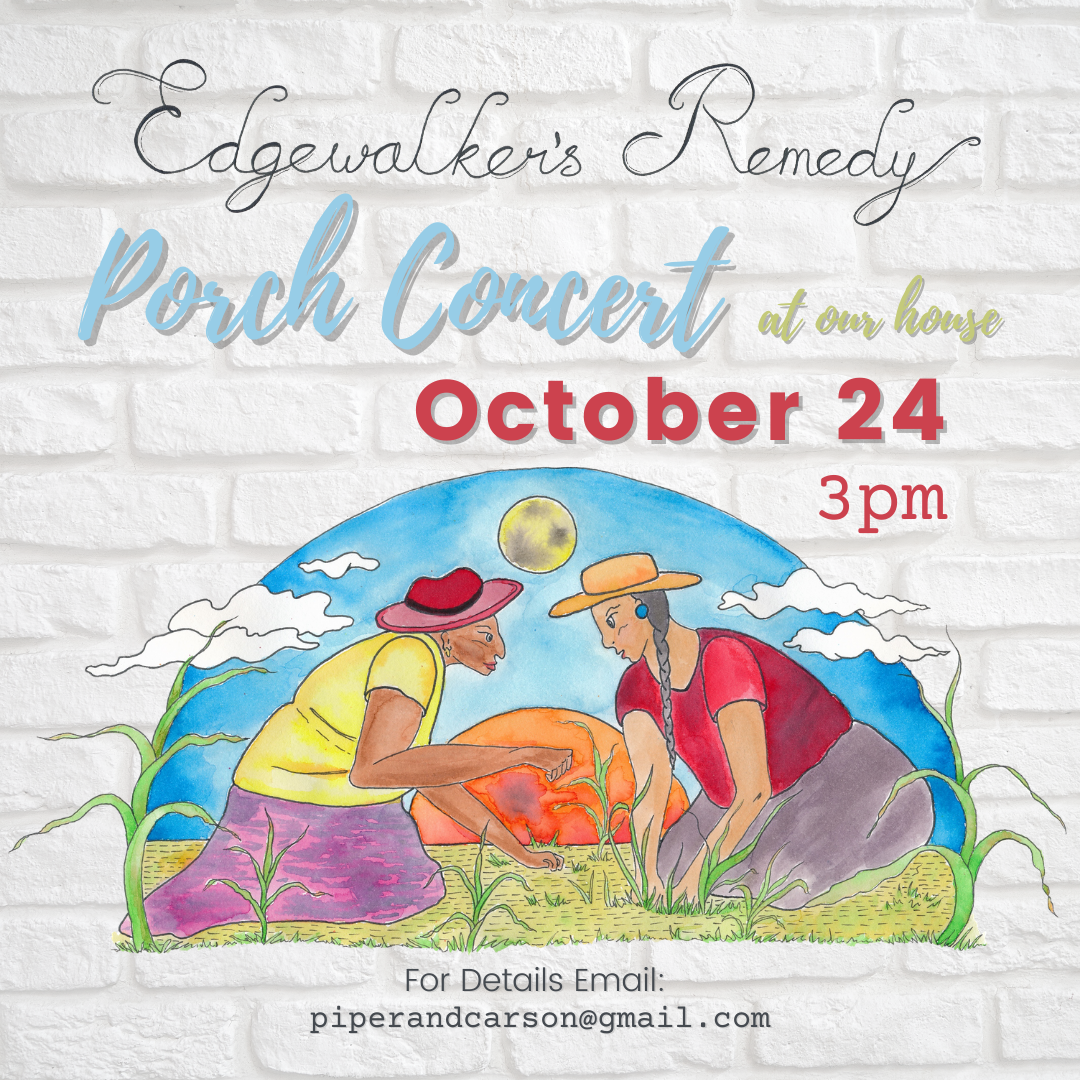 It's album release week!!! We've got some exciting news for our local community. To celebrate the release of our new album next week we invite you to join us outside for a porch concert. We will setup our sound system so you can enjoy live music from a safe distance. We will be on our porch here in Hamilton (email for details). Bring a chair or a blanket as there are a few good spots to sit in our garden and driveway. There is also a parking lot across the street and a wee public lawn to occupy as well. If you don't know where we live shoot us an email and we can send along the address so we can avoid blasting it all over the internet. 
This will be a donation based event with all proceeds going to 1492 Landback Lane and Sipekne'katik Fisher's. We will have a basket out for cash, always accept email transfers via hayespiper@gmail.com and also have a donate button on our website for easy CC use. 
We'd love to hear from you and let us know if you can make it. We want to make this is as safe as it can be so let's keep COVID protocols in mind. 
Artwork by the amazing Riley Bee and design by Piper