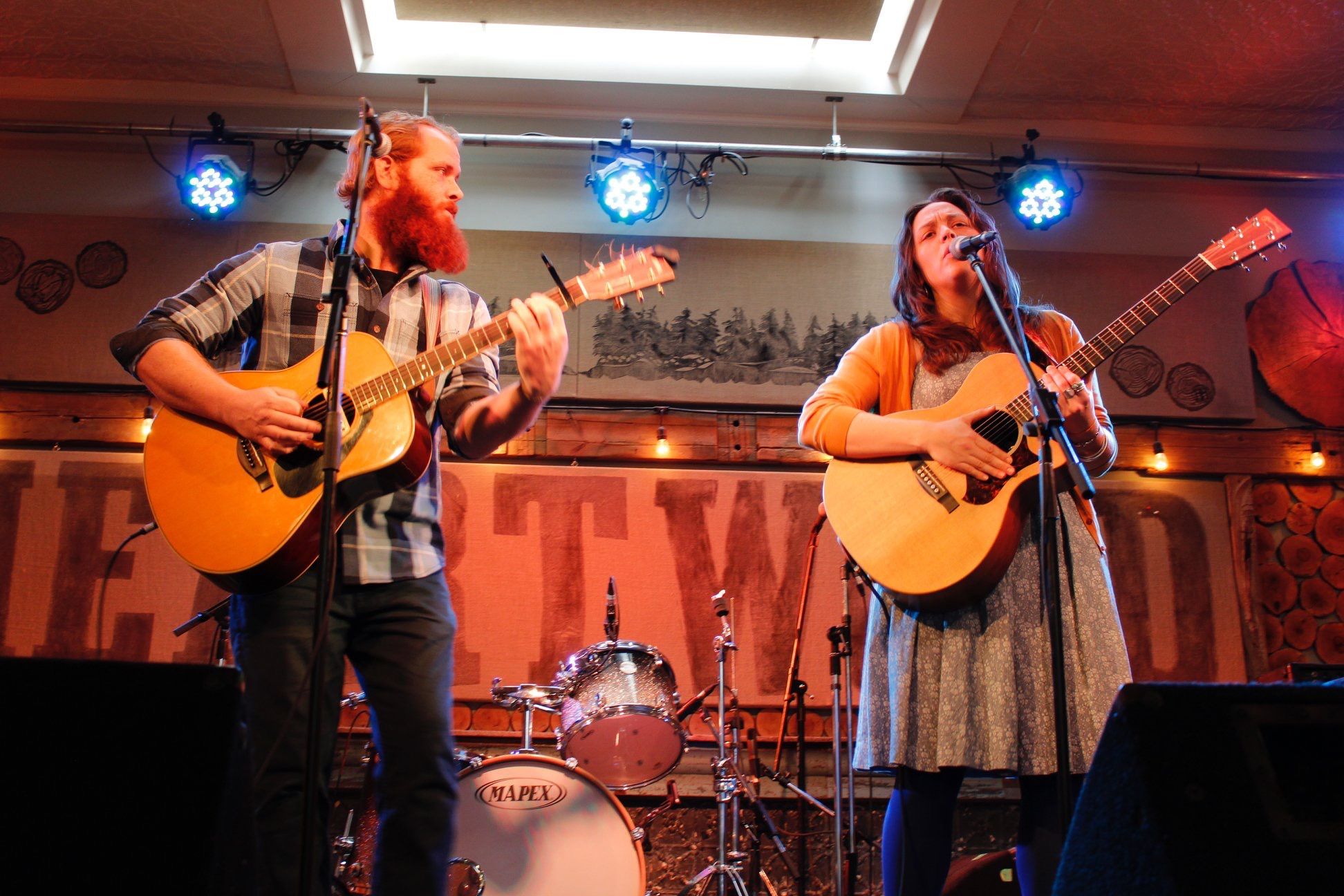 Piper & Carson will attend their second Northeast Regional Folk Alliance Nov 6-10, 2019 in Stamford, CT. They have been selected as official showcase artists this year and are excited to return. Piper is also co-hosting a workshop on the voice, so be sure to check out the details below. 
OFFICIAL SHOWCASE 
Saturday 11:05-11:20 pm - Semi Formal - State Ballroom 
Conference Schedule 
THURSDAY 
3pm - Voice Workshop w/ Piper Hayes, Nico Padden and Artemisz Polonyi* 
12:10-12:30am - Mavens Subculture - #2118 
1:15-1:45am - Radio Nowhere - (itr) w/ The Promise is Hope and Pete Mancini
FRIDAY 
2-2:15pm - Focus Music 
12:15-12:30am - Godfrey Daniels Presents - #2096 
SATURDAY 
2-3pm - Big Orange Tarp - (itr) w/ Kora Feder, Alyssa Dann and The Rix 
4-4:15pm - Music for a New Revolution 
"We are soooo excited and humbled to not only be part of the official showcase artists at this years NERFA but Piper will also be sharing her knowledge of the voice in a workshop with Nico Padden and Artemisz Polonyi!" 
You may or may not know that Piper's background is in performance art, music theatre and athletics. She studied at CAP 21 (an outcrop of NYU) for two years in New York City and was a varsity athlete in cross country/track at UBC. She is also a college professor teaching voice at Centennial College in Toronto. She absolutely loves helping others on their journey of discovery with self expression and the voice. 
Check out the description below and visit the website for other amazing panels and workshops coming your way! 
*GOOD VIBRATIONS: YOUR VOICE, SINGING & POWERFUL VOCAL TECHNIQUES 
Description: 
We are not necessarily taught how to speak or sing powerfully. In fact, we often do many things to suppress our vocal power. The voice and how we use it can connect us with some of the most most vulnerable aspects of self-expression, and with each other. Learn practical techniques to help you best utilize your voice as an instrument of both physical and emotional power. 
This workshop will be held 
Thursday November 7th from 3 - 4 pm 
https://nerfa.org/schedule/