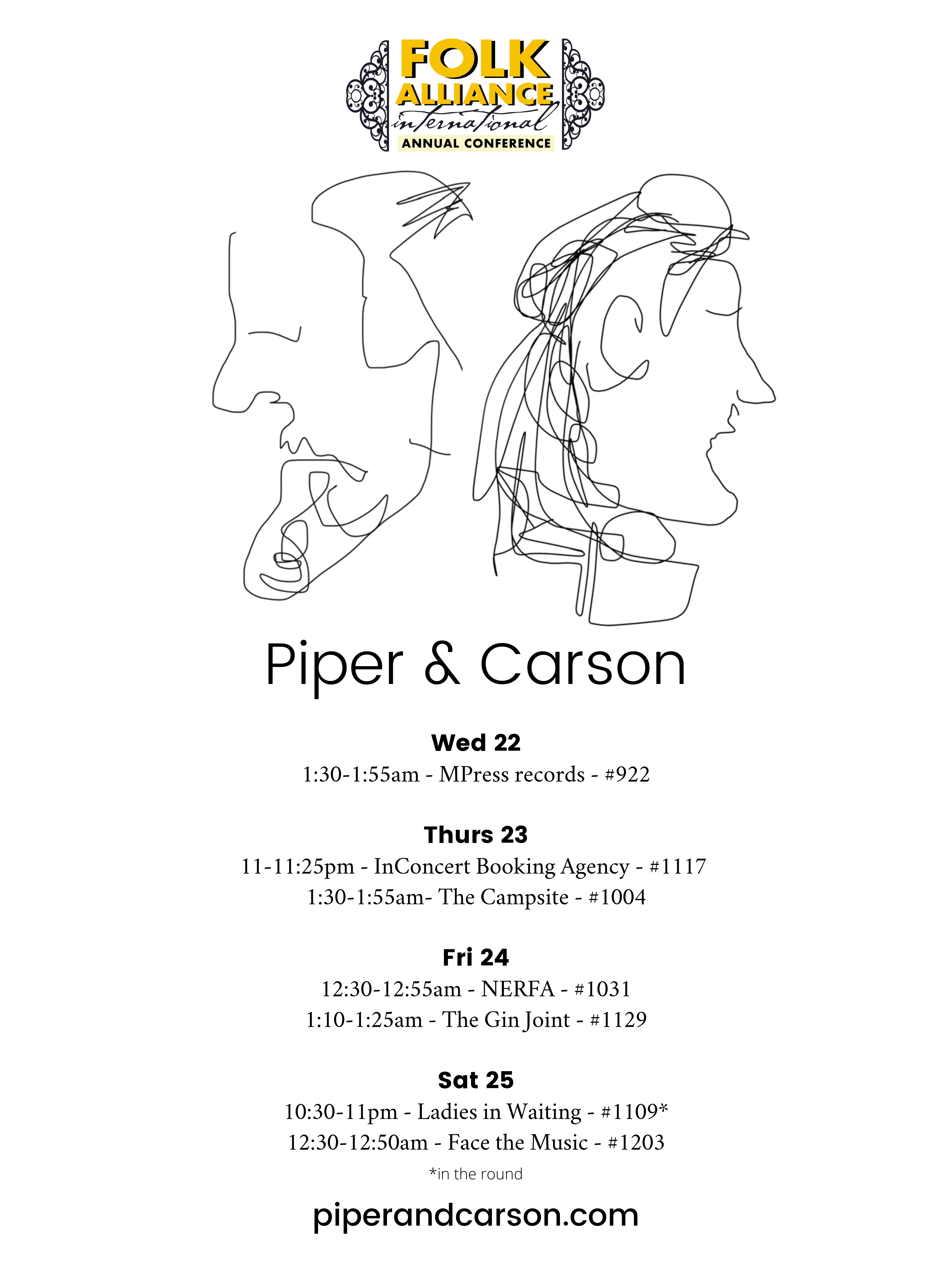 Piper & Carson head to New Orleans next week to attend and showcase at Folk Alliance International, the world's largest gathering of the folk music industry and community. This will be our first ever time heading to New Orleans and we couldn't be more excited. If you are headed there two we would absolutely love to say hi and connect as that's what we're all about. Read below for more on this years theme. 
Conference Theme: The Story of People and Place 
FAI's 32nd conference heads to the vibrant port city of New Orleans, the birthplace of jazz, beignets, Mardi Gras, and much more. A historical center of trade, the city has provided the setting for people to overcome language and cultural barriers by connecting through music and sharing cuisine. 
In this setting, we will celebrate places of collaboration and the shaping of new shared identities, art, and forms of expression. Conscious programming will explore the themes of diversity, inclusion, immigration, intersection, and influence. Ultimately each person has a story (especially as folk artists) of who they are, where they are from, and how the places they live in shape them.
LOVE and Solidarity!
Piper & Carson